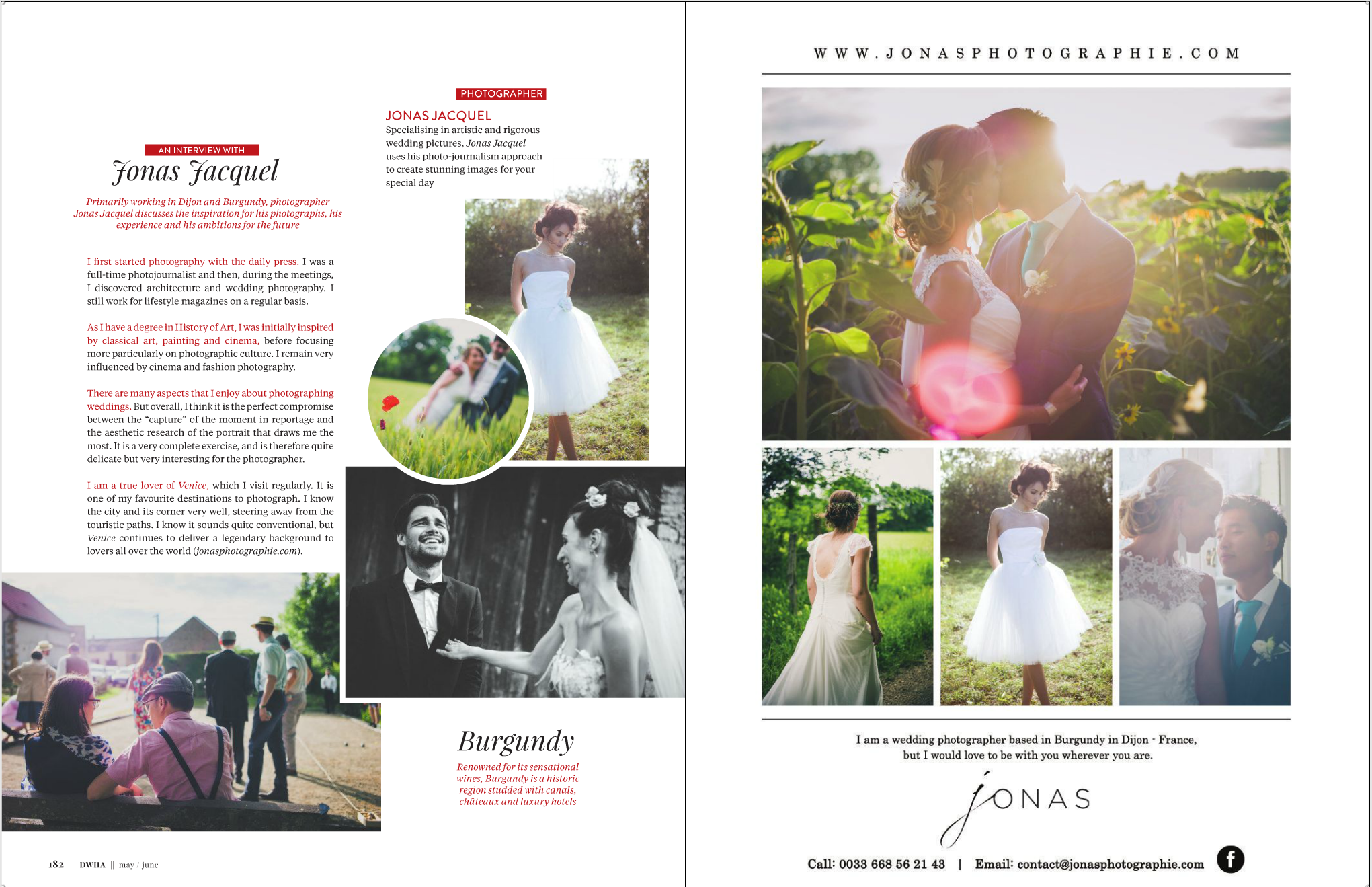 24 April 2017
|
Burgundy
,
Leica photography
,
Mariage
,
wedding
,
wedding dress
,
Wedding photography
This is to let you know I'm in the May/June edition of top wedding magazine 'Weddings and Honeymoons Abroad,' an international magazine based in London aimed at couples looking for their dream wedding venues and honeymoon destinations. In this edition a special section on France focuses particularly on Burgundy and its world-renowned châteaux.
I'm featured in an interview and a page of advertising in this prestigious publication, available widely via newsstands, in hotels and at top-class tourist venues.
Wishing everyone all the very best, and looking forward to seeing you soon at a wonderful wedding.
Jonas Jacquel, Wedding Photographer in Dijon, in Burgundy and throughout France.
Lire la suite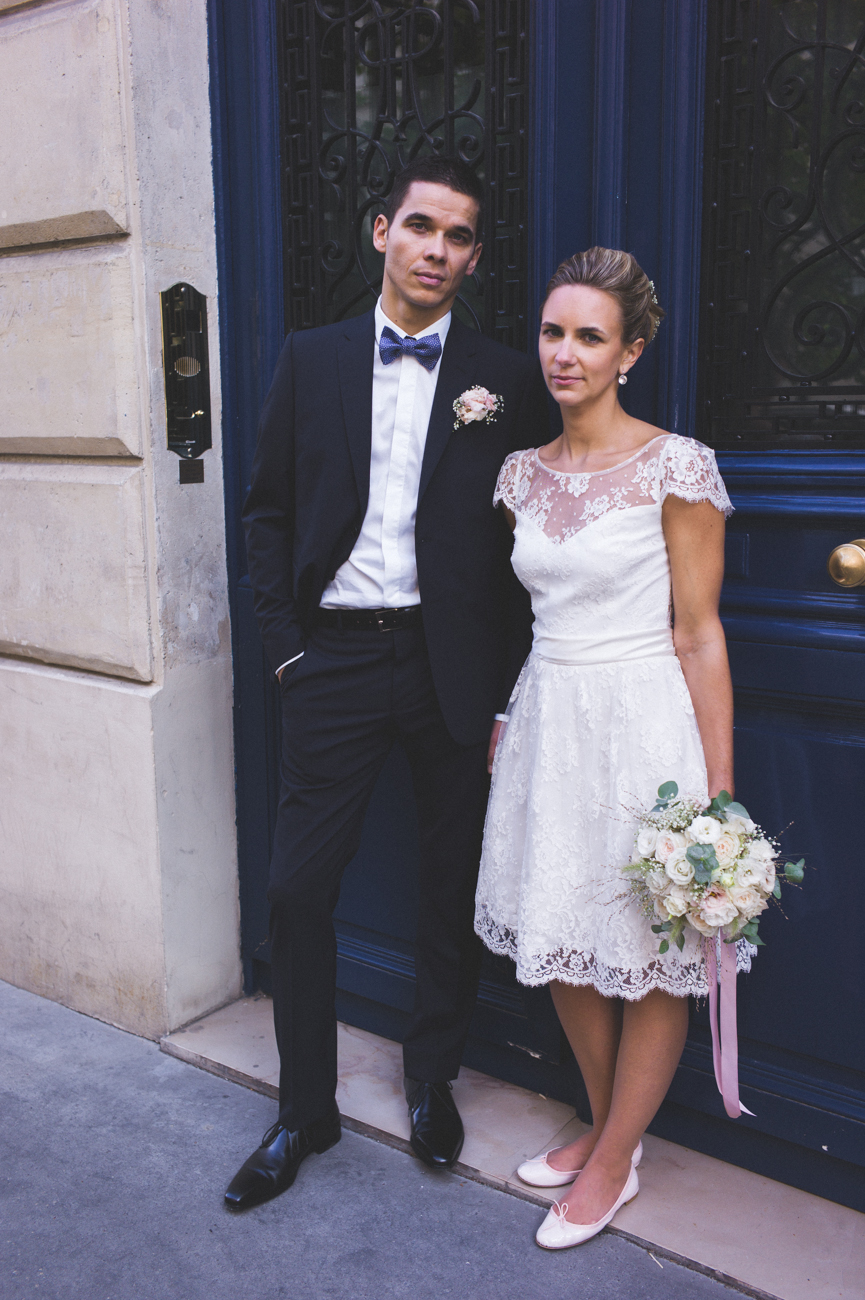 27 January 2017
|
Leica photography
,
Mariage
,
Paris
,
Wedding photography
End we're off again. This time for Marion and Pierrick's little wedding in Paris – and not just anywhere in Paris, but at the famous church of St. Germain-des-Prés if you please! At the town hall in the 6th arrondissement they set the scene by telling you that three (or maybe four – I can't remember!) of the six presidents of the 5th Republic were married there. OK. Actually, I just took the same photos as usual – but it does make you think, as they say.
Fine weather and pleasant surroundings – smart without being ostentatious, a photo with the Eiffel Tower in the background (because you can't not!) and another one of the happy couple among the flowers in the gardens of the Senate (actually illegal, which is why there's no-one else in the photo) all result in a photo sequence with very much an urban chic feeling – and very Parisian into the bargain! In actual fact though, city weddings are fairly rare.
Lire la suite